#EnjoyMovingForward
About us
A.N.Boukather's mission is to spread the joy of mobility, with the sole purpose of #EnjoyMovingForward. With more than 90 years of experience in the Automotive field, we strive to deliver exceptional service to our customers throughout their whole ownership experience.
A.N.Boukather is the exclusive distributor of Piaggio Group for Lebanon and is committed to ensure sales and aftersales services to best serve it's customers throughout their journey.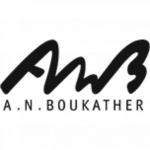 The Vespa Primavera
A TIMELESS CLASSIC
An iconic symbol of its times, the Vespa Primavera zips through twenty-first century streets with the same agility and dynamism today as the original legend that revolutionised urban mobility during the Swinging Sixties.

The Vespa Racing Sixties
A special series inspired by the racing world's most classic and evocative aesthetics is back from an era when racing was at its peak.

Book a Test Ride
Contact us today to schedule a test ride
Book a Service
Think your ride needs a little bit of tuning? Let's speak.
Call to us or leave your phone number, and we call you back
How to find us
Contact us now for any SALES & SERVICE INQUIRIES